Cloud Outbound Dialing Can Help You Close More Deals
In call center environments, the adoption of a cloud outbound dialer dispels the costs, delays, and complications often tied to an on-premises dialer. Achieving peak performance in a call center operation necessitates the optimization of personnel and their time. Cloud outbound dialing surfaces as the telecommunication tool that enhances your call center's profitability and efficiency, all the while utilizing advanced cloud-based technology.
Enabling cloud outbound dialing within your call center operations yields a substantial upswing in outbound calling efficiency compared to manual dialing. The ease of loading lists into the cloud outbound dialer ensures that your call center representatives are fully engaged. This technology enables them to swiftly engage with customers, resulting in an increased call throughput. Particularly in sales-focused call centers, this translates to increased business revenue.
Beyond the efficiency gains of cloud outbound dialing, real-time analytics offer a comprehensive overview of your outbound call center operations, delineated by agent. This analytical resource stands as a powerful tool for call center managers, facilitating the monitoring of agent efficiency and productivity.
Typically, our collaboration with call center clients involves defining their operational requirements and selecting the optimal cloud outbound dialer that aligns with their unique needs. Our inquiry delves deep to comprehend your present business landscape and future aspirations. Cloud outbound dialing, being a dynamic tool for call center operations, can expand seamlessly alongside your organization's growth trajectory. By gaining a thorough understanding of your business, we can customize the optimal solution to meet your requirements.
Here are just a few of the benefits of cloud outbound dialing:
Zero Capital Investment
Cloud outbound dialing extends advanced functionality to small and medium-sized call centers without any capital investment. Your payment structure is based solely on your usage. Additionally, cloud outbound dialing enables the seamless expansion of your call center operations in tandem with your business growth, offering unparalleled flexibility.
Integration with Other Software
Cloud outbound dialing offers seamless integration with numerous customer relationship management (CRM) applications for business users. This integration remains available regardless of whether you opt to utilize the full range of features provided by cloud outbound dialing.
Simple Implementation and Scalability
Commencing with fundamental queuing and routing, cloud outbound dialing presents an uncomplicated implementation process. Over time, you can enhance functionality by integrating with computer telephony integration, surveying and campaign management, quality assurance, workforce management, and interactive voice response systems, as your operational needs dictate.
Numerous factors drive the adoption of cloud outbound dialing among small and medium-sized businesses for their call center operations. Chief among these factors is the remarkable ease of setup and usage associated with cloud outbound dialing. This solution provides all the advanced features of an outbound dialer without the complexities tied to maintaining on-site equipment and software.
We invite you to discover more about our Cloud Outbound Dialer Services and other top-notch telecommunications products, available throughout Houston, Texas. To get in touch with us, simply fill out the form below, and our dedicated team of telecommunications specialists will promptly assist you with any inquiries you may have. We look forward to helping you find the perfect communication solutions for your business.
Download the Clarus Cloud Ebook
Fill out the form below and we will send the link to the email address provided.
Request Information
We invite you to fill out the form, to the right, and someone from our offices will get back with you quickly.
We look forward to serving you.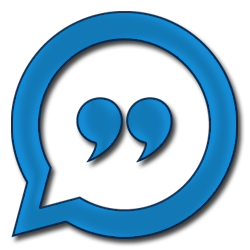 Request Information
We invite you to fill out the form below and someone from our offices will get back with you quickly.
We look forward to serving you.